More Arrows for Your Quiver – Further Thoughts on Targets
Part 2: Have We Been Aiming at the Wrong Target?
February 8, 2022 ~ Written by: W.B. "Bud" Kirchner
Approx. Read Time: 13 Minutes
"If you want others to be happy, practice compassion. If you want to be happy, practice compassion." – Dalai Lama
Regular readers and/or those that confirm titles will be looking to this article for further thoughts on "targets", which we have "operationally defined" as the goal of the various techniques (arrows) that we have focused on with an eye toward dealing with COVID-19, etc.
Targets Beyond the Self
In terms of 'targets', I have decided to take a different orientation than previous articles. Rather than go beyond the inward facing – self-actualization, etc. context, this article will speculate that maybe the answer is: not looking "in" but looking "out".
In this regard, I thought I would focus on 'big picture' contexts that reflect how we relate to and interact with the world at large and how this can have a positive impact on your personal 'frame of mind'.
I believe the common denominator is a world view that goes beyond our 'selfish' context, reflecting a 'better world': To create a state of mind and related actions that are empathetic and better yet compassionate to the world around you and where possible, promote the adoption of this way of thinking. Given the nature of our audience, I will also try to integrate this into a business context with a real-world example.
Disclaimer
Clearly, the focus and the related concepts, in many ways, go way beyond the scope of my articles, but (as always), I try to introduce concepts and give at least one illustrative source for the reader to pursue further.
I readily admit I have cited several profound and meaningful minds (admittedly a matter of opinion), but always aim to not go too far into the weeds. I have sorted their philosophies as they relate to expanding one's perspective beyond the self.
It is my intent to illustrate that there are deep meaningful views of the world that can act as a (arguably more selfless) security blanket.
In a sense, the arrow became targets…
So, let's look at some of the evidence behind 'aiming at this target'.
Philosophical/Psychological Evidence
There are many philosophical/cultural contexts that allude to this concept of "helping" others as a source of happiness – for example:
Neel Burton, M.D. – What Is Eudaimonia?
Again – I readily acknowledge that these are deep philosophical tenets that scholarly individual's study for years. Mine is not an effort to circumvent or trivialize the profound details, but rather to (1) introduce the concept that 'relief' can be found in a broader (less selfish) perspective and (2) to cite reference points to give interested readers some additional context.
Scientific Evidence
From another perspective – I provide this additional validation from the world of hard science. In this regard, I cite a few salient points from an article on neural connections between generosity and happiness (#8):
"Here, we report that, compared to controls, participants in the experimental group make more generous choices in an independent decision-making task and show stronger increases in self-reported happiness."
"Importantly, striatal activity during generous decisions is directly related to changes in happiness."
"These results demonstrate that top–down control of striatal activity plays a fundamental role in linking commitment-induced generosity with happiness."
Music Evidence
Now having covered two "likely" sources – I go out on a limb to drive the idea home.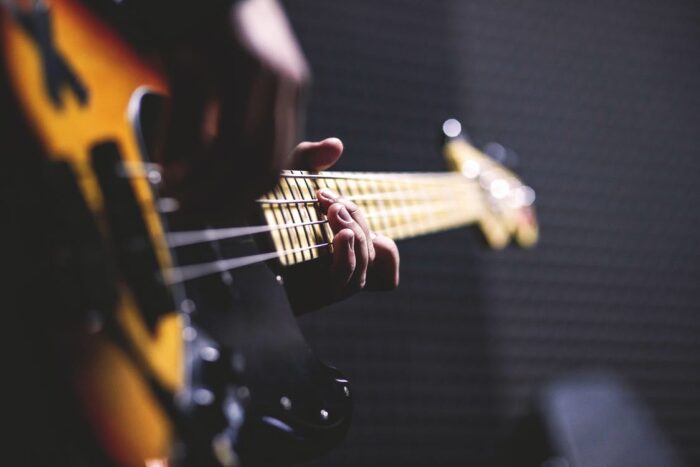 Lest anyone think this evidence has not run the full spectrum, I shoehorn in a few lyrics from a country western song "Lean on Me" by Bill Withers:
"Lean on me
When you're not strong
And I'll be your friend
I'll help you carry on…
For it won't be long
Till I'm gonna need somebody
to lean on"
"When you need a hand
We all need somebody to lean on
I just might have a problem that you'll understand
We all need somebody to lean on"
And finally, in what summarizes the salient message with what could have been the inspiration for the Wither's song, etc. "compassion is the wish for others to be free of their suffering and the causes for their suffering, just as we wish the same for ourselves." (#1)
Having followed the evidence, we can now explore a few implementation contexts.
Buddhism Context
"Helping One Person Might Not Change the World, But It Could Change the World for One Person." – Zen adage
For all the obvious reasons, I cannot address a theme like this and not include reference to Buddhism. Needless to say, the literature is overwhelming in this context, so I have arbitrarily chosen some salient points. Additional relevant articles can be found in the bibliography.
The following summarizes salient points from distinguished authors:
Although Buddhism is primarily known as a spiritual tradition, it is also a lifestyle that encompasses the mind in almost all forms of practice. (#5)
Buddhism provides two definitions for happiness. One is defined in terms of our relation to an object, while the other is defined in terms of our relation with the state of mind of the feeling itself. (#1)

The first defines happiness as the experiencing of something in a satisfying manner, based on believing that it is of benefit to ourselves, whether or not it actually is. Unhappiness is the experiencing of something in an unsatisfying, tormenting way. We experience something neutrally when it is in neither a satisfying nor a tormenting way.

The second defines happiness as that feeling which, when it has ended, we wish to meet with it once more. Unhappiness as that feeling which, when it arises, we wish to be parted from it. While a neutral feeling is that feeling which, when it arises or ends, we have neither of the two wishes.

One of Buddhists' primary principles is that there should be no agenda other than to help someone. (#5)
Helping others gives us a sense of self-worth – we have something to give, and that feels good. We become happier with ourselves and with life. (#2)
Being concerned about just ourselves leads to loneliness and depression. (#2)
We think how wonderful it would be if all others could be free of their suffering, and how great it would be if we could help them to accomplish that. (#1)
This helps us to gain the strength and courage to tackle not only the problems of others, but our own as well – but again, without exaggerating them and without worries about failure or expectations of success. (#1)
Coincidentally, as a link back to the prior article in this series, "other teams have been investigating the potential use of mindfulness to improve people's interoceptive awareness." (#9)
Business Context
"Never doubt that a small group of thoughtful, committed citizens can change the world; indeed, it's the only thing that ever has." – Margaret Mead
Given these articles are presented under the "Business Brain Model" banner, the obvious question is – can this concept be woven into a thoughtfully integrated theory and practice that creates a purposeful culture?
I am proud to say that our corporate culture at Kirchner Group has embraced this paradigm (to use our 'standard' language) for almost four decades and in doing so, has created an environment within which we can reflect/relate to the world around us and help address problems (and 'be compassionate') at scale and in various contexts. Interestingly enough, it all started with a pragmatic orientation that every company can be improved, and every company should improve the world around them.
We have illustrated our paradigm as referenced by the following "virtuous circle". The objective was to build a paradigm(s) that reflects a compassionate culture of integration between creating value and promoting values across all our activities; commercial, philanthropic and impact. Analogous to the twist of kaleidoscope – multiple initiatives coming into focus to reveal one combined clear and concise image. In a sense, we were subscribing to the Dalai Lama quote on two aspects of compassion that started this article.
Further leveraging this context, we have also established a related reputation for building and rebuilding important business and social paradigms based on our deep entrepreneurial orientation.
We have been helping small and medium sized businesses through their entire company lifecycle from commercialization to liquidity for over 35 years. We are also actively involved as a principal and advisor in numerous other philanthropic and impact activities centered on challenges such as enriching and protecting the lives of individuals with special needs (www.cdhaf.org), food security and entrepreneurial ecosystem development (www.kirchnerimpact.com).
Conclusion
It all starts with compassion as an approach, but the key is believing in the concept to the point where action is inevitable. When there is a broader synergistic and philosophical alignment, you can create a culture (develop a paradigm) that implements and promotes the concept. Compassion in various silos has obvious rationale, but we believe business is uniquely suited to build synergistic alignment, and bring complementary skills, resources, and experience to deploy values (such as compassion) in the most efficient and impactful way.
All of our activities are synergistically aligned and leverage our common culture and core values. Our activities are focused more on making a difference and being functional with (admittedly) a lesser effort on 'measuring' against parameters. We believe strongly in the empirical results that are much more qualitative than quantitative.
I trust this article provides food for thought and illustrates an example or lodestar that others can consider, adapt, make their own and follow as individuals and collectively as companies and organizations. I have no doubt it would make the world a better place and after all, isn't that what we all want for ourselves and our children and the world around us?
I am sure I speak for all the members of our group when I say we take great comfort from our opening quote: "If you want others to be happy, practice compassion. If you want to be happy, practice compassion." – Dalai Lama
Bibliography
Relevant arrows/targets/COVID-19 series:
Relevant Business Brain Model articles:
About the Author: W.B. "Bud" Kirchner is a serial entrepreneur and philanthropist with more than 50 years of business success. He is not a scientist or an academic but he does have a diversified exposure to neuroscience, psychology and related cognitive sciences. Generally speaking, the ideas he expresses here are business-angled expansions of other people's ideas, so when possible, he will link to the original reference.